Tusculum now has an exciting new scholarship available for our Adult & Online Studies undergraduate students!
This opportunity features a customized financial aid package with competitive scholarships up to and including FREE TUITION!
MEETING YOU WHERE YOU ARE
Structured for the busy working adult, Pioneer Finish allows both on-ground and online AOS students the chance to pursue their degree for little to no cost. Tusculum is honored to present this scholarship to our hard-working and dedicated adult learners.
BUILD YOUR FUTURE
Ideal for students completing their Associate degree who intend to pursue their 4-year degree, Pioneer Finish grants access to competitive scholarship opportunities to aid in funding their higher education journey.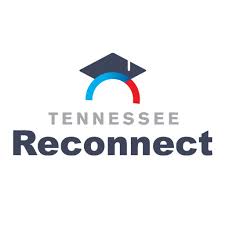 Pioneer Finish aligns with Tennessee Reconnect, a grant designed to help adult learners begin or continue their education. Eligible students will have access to additional tuition assistance while they work toward finishing their degree.
The first step to finding out if you qualify for Pioneer Finish is to complete your FAFSA!
For Financial Aid related inquiries, please email financialaid@tusculum.edu or call (423)636-7377.
For more information, contact our Admission Office at admission@tusculum.edu or (423)636-7312.