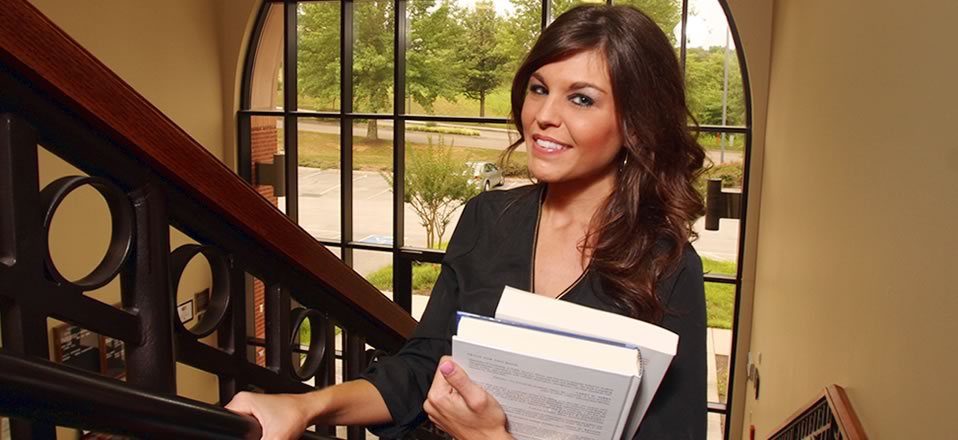 Admission to Tusculum University's Adult and Online Studies program can enhance the career opportunities for working adults.
New students (those with fewer than 12 semester hours of earned college credit) must have earned (or will earn) a regular high school diploma with a cumulative grade point average of 2.0 or higher or official acceptable GED or HiSet scores and satisfy one of the following:
Evidence of two years of full time work experience.
Composite score of 18 or higher on the ACT (or equivalent SAT score)
For students using the GED, a minimum score of 410 must be obtained on each subject test with an average of 450 overall. A combined minimum score must be at least 2250 or the HiSet equivalent.
Transfer students (those with 12 or more semester hours of earned college credit) must meet the following requirement:
A cumulative grade-point average of 2.0 or higher from an accredited college or university
Admission Procedures
To be considered for admission the following is required for each bachelor's degree program:
Complete the Adult and Online Studies admission application.
Request official (sealed) transcripts of all college coursework mailed directly from each previous institution to Tusculum University.
Veterans submit a certified Veterans' Form DD214 showing an honorable discharge.
Current military personnel submit basic training documentation.
Students for whom English is a second language must submit an official TOEFL score from within the last five years.
Please note that individual programs may have additional admission requirements, which can be found in the Adult and Online Studies major section for each degree.
Applicants meeting the minimum requirements as stipulated for each Adult and Online Studies program will be afforded regular admission. If one or more of the requirements is not met, provisional acceptance may be granted.
Both undergraduate and graduate applicants are informed in their acceptance letter of the conditions that MUST be met in order to proceed in the program. Please refer to section on "Retention Standards"  in the Tusculum University Catalog for further information regarding program continuation.
CONTACT THE ENROLLMENT STAFF
If you have additional questions about admission to the Tusculum University Adult and Online Studies program, we encourage you to contact a member of the AOS Enrollment staff.