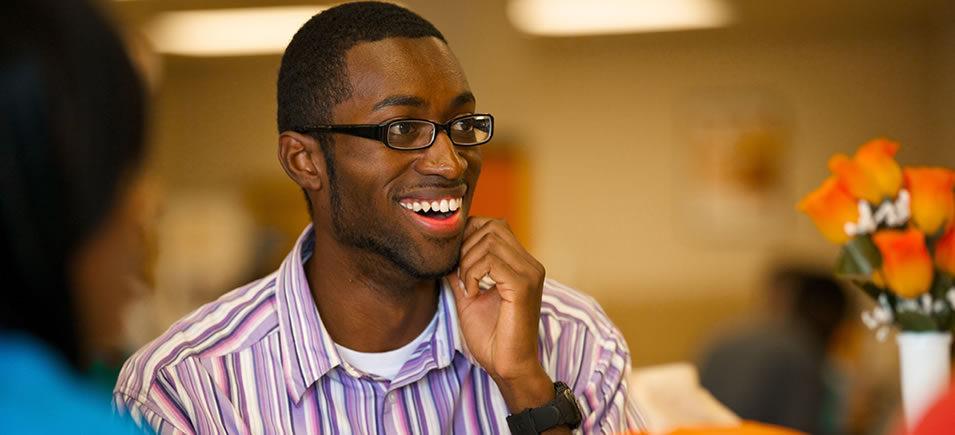 How do I transfer to Tusculum College?
If you are an adult student looking to further your education at night or on the weekends, visit our Graduate and Professional Studies program to find out more information.
WHO IS A TRANSFER STUDENT?
Students are eligible to transfer to Tusculum College if they:
are in good standing with all previous institutions attended
have completed 12 hours of college-level credits (non-developmental)
have a GPA of at least a 2.0 in all college course work
HOW DO I APPLY?
To apply for admission as a transfer student, two items are required:
official transcripts from all previously attended schools.*
If you have less than 12 hours of non-developmental college-level credits, you must also submit a copy of your final high school transcript along with an official ACT or SAT score.
* All college transcripts must be mailed directly from the institution to Tusculum College at P.O. Box 5051 Greeneville, TN 37743.
HOW LONG WILL IT TAKE ME TO GRADUATE?
Tusculum provides a unique service for entering transfer students called an Individualized Graduation Plan (IGP). Your IGP is a tentative academic schedule put together by our Academic Resource Center staff. It will list all the courses that are needed in order to graduate from Tusculum, while giving you an idea of the courses you will be taking each semester.
To qualify for an IGP, students must complete the transfer application process and provide Tusculum with their intended major. If you would like to speak with our Academic Resource Center regarding your IGP, you can contact their office at 423-636-7312.
WHAT ABOUT FINANCIAL AID?
At Tusculum, we know whether you're transferring from a 2-year or another 4-year institution, financial assistance is important. Financial assistance comes in the form of need and merit-based scholarships and grants. Accepted students are automatically considered for merit-based scholarships and grants. For transfer students, eligibility is determined based on your college GPA. To find out what merit-based aid you would be eligible for, visit our Scholarship Calculator.
Also, to qualify for state and Federal aid, complete the Free Application for Federal Student Aid (FAFSA) after October 1.
RESOURCES
The Tennessee Transfer Pathway guides you through the courses you need to help maximize your credit transfer while preparing you to transfer seamlessly to a four-year institution offering the junior/senior level courses.
Do you know what you are interested in majoring in at Tusculum? If so, you can find a quick reference guide to all the courses needed for that major by selecting the checklist that applies to you.
Tusculum has articulation and affiliation agreements set-up with several area and regional colleges and universities. You can select from the choices below:
Northeast State Community College
Pellissippi State Community College
Roane State Community College
Union University School of Pharmacy
Walters State Community College
QUESTIONS?
If you have any questions about transferring to Tusculum, feel free to contact your admission counselor anytime.